If you love layers and luminous rich texture, you will love working with wax. This hands-on intro studio course introduces participants to painting using a heated palette and pigmented wax. It covers safety, encaustic history, and contemporary use while providing demonstrations and opportunity to practice and apply 2D techniques, including application, fusing, color mixing, etching, texturizing, graphite, and Xerox transfers, collaging, mark making, and incorporating found objects. Option to work with a torch as well as a heat gun. Bring an apron and wear closed-toed shoes.
PAYMENT PLANS ARE AVAILABLE. ENGINE MEMBERS GET 10% OFF.
SUPPLIES PROVIDED WITH FEE ($50 VALUE):
Pigment sticks
Medium
Soy wax for cleaning brushes
SUPPLIES REQUIRED BY STUDENT:
Jumbo Presto pancake griddle
heat gun (available at your local hardware store)
Potter's needle and assorted pottery looping tools
Multiple unprimed cradled panels up to 12″ x 12″
Roll of masking tape
Scissors
Ruler
Toner-based photocopies for transferring
Assorted materials for collaging
Natural bristle paintbrushes (hake brushes recommended)
Razor blades
ABOUT YOUR INSTRUCTOR: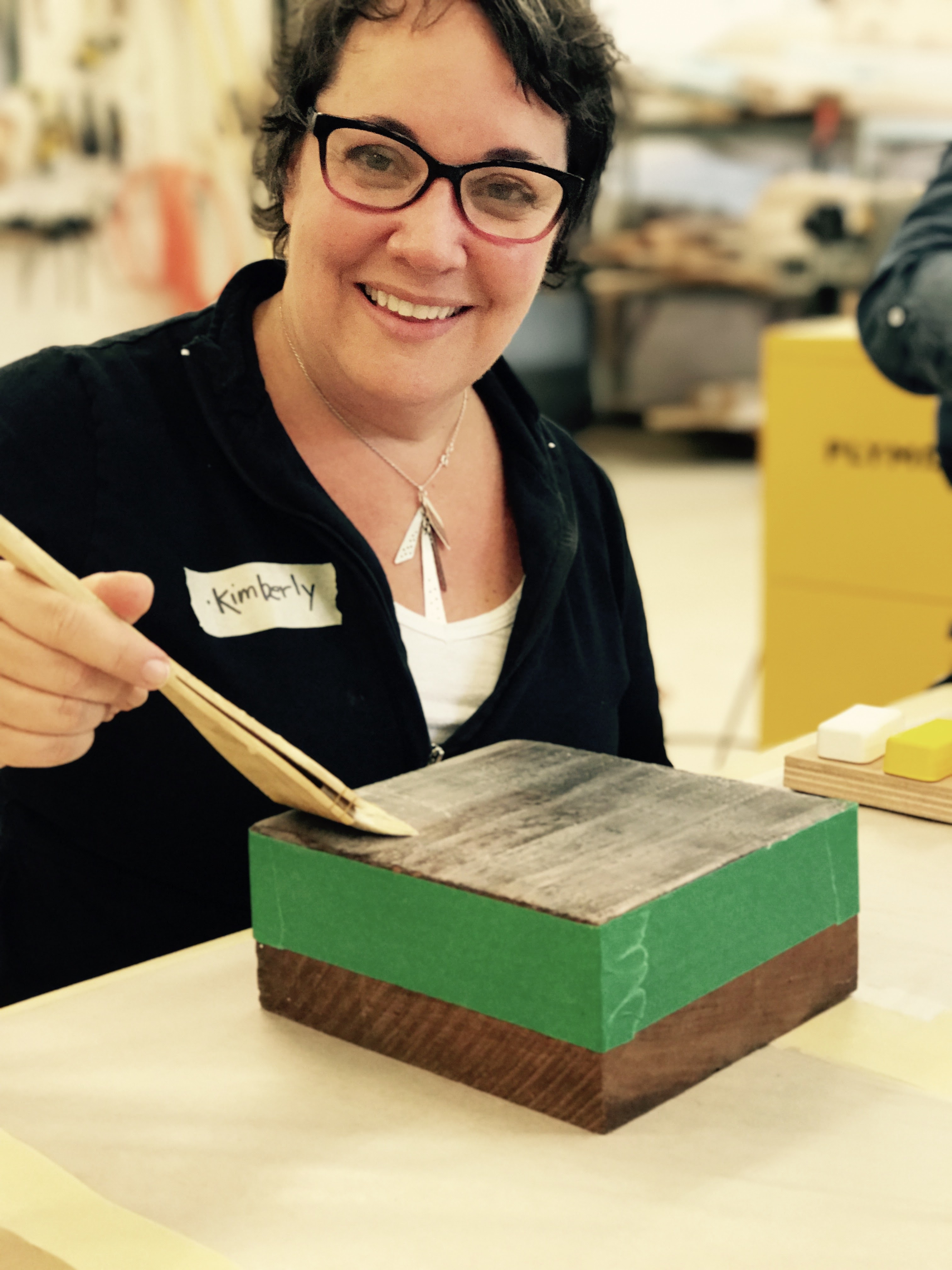 Kimberly Curry shows her work of watercolor and encaustic paintings throughout New England and
nationally. She has been invited to participate in many juried group shows, including the Art Complex,
Saco Museum, University of New England Art Gallery, Steamboat Springs Art Council, and Conrad Wilde
Gallery. She is a founding and active member of New England Wax, a group of professional artists who work in
the medium of encaustic paint. Curry received her Bachelor of Science in Interior Design from Wentworth Institute of Technology. Her home and studio are in Portland, Maine.