VOLUNTEERS NEEDED
We could use a few extra hands to help make this process easier. And so many people have offered help as we move to the basement for the summer while the Marble Block gets underway.
Click on the link below to sign up for a time slot so we know who is coming, when. Bring gloves, comfy shoes, tools if you have them. Boxes would be handy.
A pickup truck would be helpful as would a hand cart or dollie if you have either.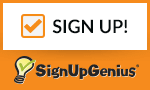 To-do list:
Disassembling the bar and moving to the Marble Block.
Disassembling office cubes and moving to the Marble Block.
Disconnecting the plumbing for the bar and darkroom
Carefully de-installing artwork for pickup by artists
Moving the darkroom equipment to storage either in the Marble Block
Moving tables from FabLab to the Marble Block.
Moving furniture from the retail shop to the Marble Block.
Moving Tammy's office to the basement (file cabinet, standing cabinet, desk)
No cleaning necessary, no one else is moving in.
Thank you so much! Our community is fantastic and we are feeling much loved.